"It's a win-win for everyone": celebrating 10Y of OzHarvest
OzHarvest celebrated its tenth birthday in 2014 by moving to a new location in Sydney that features a new kitchen that Ronni Kahn, OzHarvest founder, explains will help to revolutionise the work of this organisation.
Spending even just a brief time with Ronni Kahn, the passion and enthusiasm for the charity she founded a decade ago is contagious. In 2004, Ronni was astonished by the amount of excess food from a wide range of commercial foodservice businesses that was going to waste.
She decided to do something about it and by 2005 she had petitioned governments to change food safety legislation. This enabled surplus food to be collected by OzHarvest and re-distributed to the disadvantaged within the community.
OzHarvest today
Fast forward to today and OzHarvest has delivered more than 20 million rescued meals from over 2000 donor businesses with the help of more than 600 volunteers.
OzHarvest is Australia's leading food rescue charity that collects quality excess perishable and surplus food from all types of food providers and commercial businesses like fruit and vegetable markets, supermarkets, hotels, farmers, stadiums, corporates, catering companies, shopping centres, delis, cafes, restaurants, boardrooms, as well as film and TV shoots.
Research indicated some 30-40 per cent of all food produced for consumption goes to waste. OzHarvest now rescues this food and delivers it direct and free of charge to 500 charities providing much needed assistance to vulnerable people throughout Australia.
The OzHarvest mission remains focused on the activity of rescuing and distributing food. However to keep expanding the areas and groups OzHarvest can support, just like any charity, the donations need to keep rolling in.
Guided by Ronni's vision, a number of supplementary projects were developed that not only complemented OzHarvest's principal activity but also generated an income stream. For the past 5 years, without their own kitchen, they had to rely on borrowing or renting out commercial kitchen space all over town.
Commercial kitchen donation
Thanks to generous donors, OzHarvest was donated a new commercial warehouse space in Sydney. Naturally the dream was to have a commercial grade kitchen installed so they could conduct these programs on their own terms. With the help of the Frost Group and Comcater, that dream has become a reality.
The Frost Group is a leading supplier of quality commercial catering equipment, including custom refrigeration, design and installation. When they committed to creating a donated commercial kitchen, Michael Pultar from Frost contacted Michael Wood, Managing Director for Comcater who agreed to support the project.
"On behalf of Comcater, I was glad to support the important work of Ronni and the OzHarvest team by providing quality Mareno and Cleveland products to their new kitchen."
Comcater donated quality Mareno range cooktops to the testing kitchen that is used for teaching programs and other group events. A Mareno bratt pan and Cleveland kettle were installed in a production kitchen which has meant even more meals can be produced with less food going to waste.
According to Ronni there's a downside to having such a professional kitchen: "We look so professional with our commercial kitchen that we need to remind everyone we still need continued support and donations. Many chefs only wish they had a kitchen like this. I have to keep reminding everyone 'It's all donated!' It's a great problem to have."
Urban Harvest Cookbook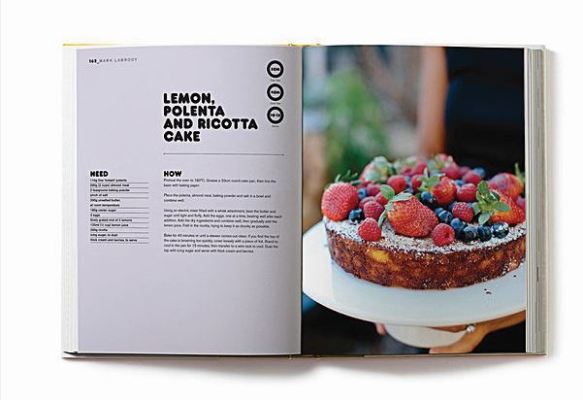 OzHarvest released the Urban Harvest a cookbook in late 2014. The cookbook includes contributions from 50 of Australia's most celebrated chefs including Matt Moran, Andrew McConnell, Neil Perry and Guillame Brahimi with the focus on "Think, Eat, Grow". Urban Harvest is available to purchase at ozharvest.com.au and a single purchase of this book will deliver over 100 meals.